23rd October 2016 - Prof. Dr. Florina M. Ciorba
OPEN PHD POSITIONS IN OUR GROUP
News archive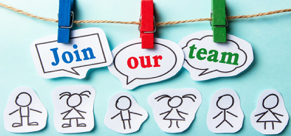 The HPC group has two new open PhD positions.
Are you an excellent master graduate interested in conducting a PhD in the area of parallel and distributed computing?
If yes, then check the Open Positions page for more details. The deadline for submitting applications is February 28, 2017.
Also, check what it takes to do a PhD here. We share this view.