18th October 2017 - Prof. Dr. Florina M. Ciorba
PASC18, JULY 2-4, BASEL – SUBMISSIONS NOW OPEN!
News archive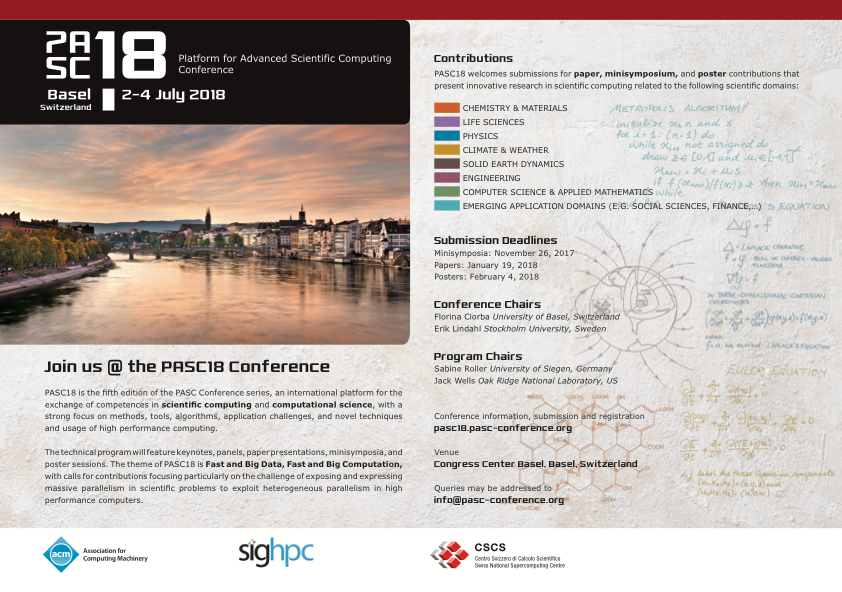 PASC18, co-sponsored by the Association for Computing Machinery (ACM) and the Swiss National Supercomputing Centre (CSCS), will be held from July 2 to 4, 2018 at the Congress Center Basel, located in Basel, Switzerland.
Submissions are invited and now open for papers, minisymposia and poster presentations. Submission guidelines:
https://pasc18.pasc-conference.org/submission/submissions-portal/.
Upcoming Submission Deadlines
– Minisymposia: November 26, 2017 January 07, 2018
– Papers: January 19, 2018
-Posters: February 4, 2018
More information: https://pasc18.pasc-conference.org